"To provide value added services of the highest standard and to the utmost satisfaction of our instructing Principal"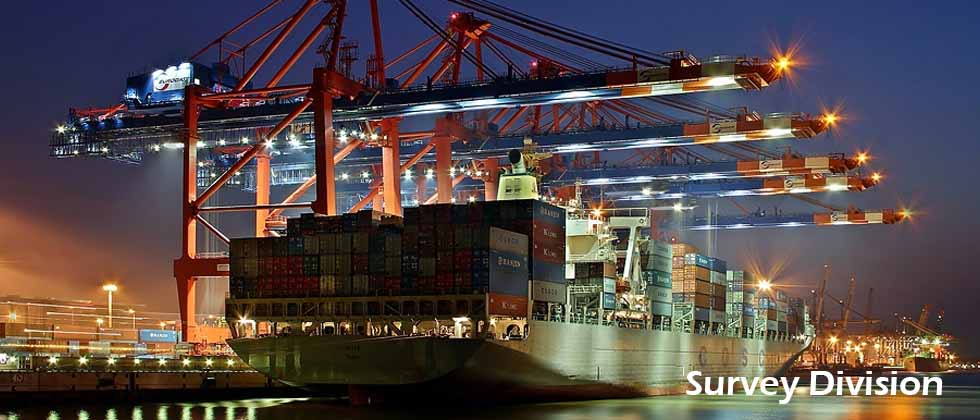 As a completely independent company, Henderson International provides an extensive range of Survey Services that are undertaken by an experienced and professionally qualified teams of Master Mariners, Marine Engineers and Insurance Professionals.

Core Activities

The following points represent our core survey activities, which are coordinated by our head office in Dubai and through our representative offices Worldwide, who form an integral part of the day to day operations of the Henderson Group.

Hull and Machinery Surveys On behalf of lead Underwriters from the Local market and from International Centres such as London, Scandinavia, United States, Europe, Far East, Japan and Russia, our representative offices are an integral element of the day to day operations of the Group, worldwide.
Pre Purchase Type Surveys: On behalf of prospective Buyers and Charterers.
Protection and Indemnity Surveys: On behalf of Liability Underwriters, Mutual P&I Clubs, Fixed Premium Clubs and Courts, instructions are accepted and carried out on a variety of casualties from pollution, collision, contact, death, cargo damages, bulk and liquid cargo shortages and others, for the individual interests involved in that aspect of marine transportation.

Court Expert and Arbitration: In matters relating to marine claims concerning charter party disputes, cargo matters and structural damages.
Evaluation of Port Activities: Feasibility study and evaluation for Port development and Port handling procedures.
Risk Evaluation: To meet requirements of ISPS Security Code that is carried out in preparation for the IMO introduction from the 4th July 2004. Also Audits carried out to assess the Risk to Underwriters before cover is bound for both floating and land facilities, be they vessels, ports, repair facilities or workshops. We Undertake Audits on behalf of Underwriters to assess the risk management of Shipping Companies and their operating procedures. Ascertain ISM and ISPS compliance of the Fleet.
Vessel Audit: For ISM compliance on vessels in conjunction with pre-purchase inspections carried out by the Henderson International Group worldwide on varying types and sizes of vessels from very large tankers to leisure boat/yacht/dinghy, depending on the requirements of the Client.

Physical inspections of vessels to ascertain their compliance to standard marine practices. Inspections carried out on behalf of H&M and P&I Underwriters.
Cargo Surveys: Quantity and Quality assessment of Dry Cargo and Liquid Cargo, to ascertain compliance to international requirements.
Oil Survey for Volume & Quality Are carried out to the highest standards of International Oil Trading Standards and are fully independent, based on the accepted measurement criteria as set out by the various institutions involved in this type of trading. All programs are computer linked for easy data transfer in accepted International formats used in the trading of Oil and Liquid Cargoes.